The Algonquin Area Public Library District mourns the passing of Lynn Hammerlund, President of the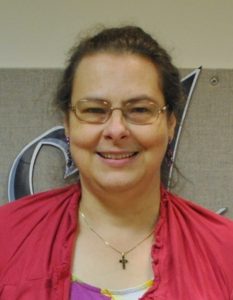 Board of Trustees. Too soon we lost a passionate advocate for libraries, an avid supporter of AAPLD, and a strong champion of Library staff. Lynn's 28 years of service on the Board is highlighted by her role as president for 23 years. She was named an Illinois Library Association Library Luminary in 2013.
Lynn was employed as a catalog librarian for more than 30 years at Judson University, where she was also an associate professor. She served on Judson's General Education Committee; scored the men's and women's basketball games; was a faculty sponsor of Alpha Lambda Delta; appeared in Godspell and Fiddler on the Roof; took voice lessons and participated in voice recitals. In August of 2015, she received Judson's Christ-like Servant Award in honor of her generous spirit.
Please join us in extending condolences to her family and friends. She will be missed. She is missed already.