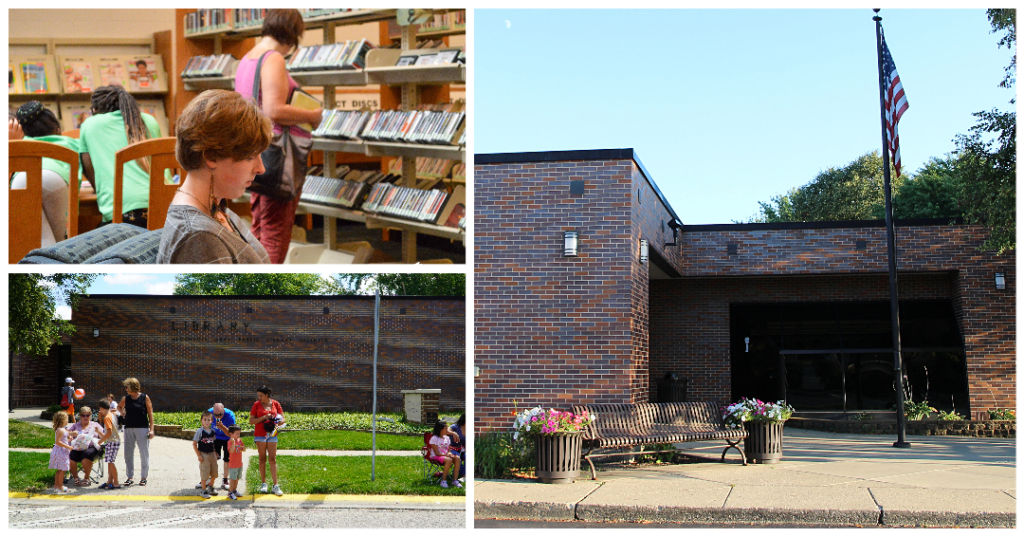 Designing a Greater Future for AAPLD's Eastgate Branch
At the July 27 board meeting, the Algonquin Area Public Library District's Board of Trustees voted unanimously to improve and expand library services at the Eastgate Branch by renovating the existing space instead of relocating library services on the east side of the library district. This decision came after more than two years of discussion and deliberation, including hiring a consultant firm to better understand trends and habits of members of the community. Renovations to the existing building, which was analyzed by engineers in late 2021 and found to be structurally sound and in good shape, will bring the facility and spaces into a more modern age.
The Village of Algonquin has expressed support in keeping library services on the east side of the community and is delighted to see AAPLD invest in the Eastgate Branch building and location. Executive Director Sara Murray states, "Many people in the community remember this library building as the one they visited as a child, or that they took their young children to. Those children have grown and changed, as have libraries in general. It is time to reflect the changing needs and interests of the community in our library spaces and services on the east side of the library district. There is still much planning to be done before visible progress is made, but we are excited to tap into the potential of the Eastgate Branch building and bring the community something new."
The Eastgate Branch opened in 1976 and served as the only AAPLD library location until the Main Library opened on Harnish Drive in 2001. The Eastgate Branch underwent a renovation in 2002 that brought all library services to the ground floor and reserved the lower level for special use only. An update in 2018 refreshed the space with new carpet and paint and added a computer lab. The anticipated extensive renovation, which will not require a referendum, would include changes to both levels of the library, and would allow more space for added staff, services, and collections.
"The Board of Trustees is excited to take this step forward to improve services to the community," says Library Board President Stephen Schaaf. "We will be soliciting community feedback to ensure that we are responding to real community needs and interests, and we have a lot of work ahead of us."
Request For Qualifications (RFQ) for Architectural Services
The submission period for the RFQ for Architectural Services is now closed.
RFQ Changes and Addenda