The best thing about Friday (besides picking up some books for the weekend) is sharing what staff is reading and listening to (the good, the bad, and the okay). Visit our Facebook page and let us know what you're reading!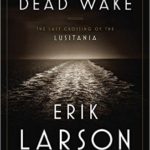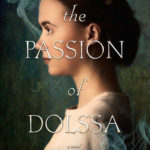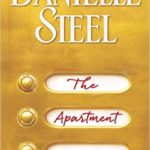 Elena: Just finished listening to Bone Gap by Laura Ruby. "I really enjoyed this one. I think part of it was that I was listening to the audiobook, and the reader was really good with the different voices, able to switch from troubled teen to Polish girl to creepy psychopath all within a few spaces. The story itself was very well done- woven together in an interesting and not at all predictable way. I don't want to give anything away but I'll say that it was a unique read and I highly recommend it!"
Judy: The Apartment by Danielle Steel : "Enjoying it, The trials and tribulations of 4 roommates over the period of 5 plus years."
Virginia: Listening to Dead Wake: The Last Crossing of the Lusitania by Erik Larson and read by Scott Brick. "Outstanding story told with his usual, two perspectives, the ocean liner filled with American and British passengers and the German U-Boat that was lookng for a ship to sink! Amazing details about the two captain's, the ship and u-boat accommodations and the people on board both. Great narrator!"
Jen: Listening to Death at Victoria Dock by Kerry Greenwood. "Phrynie Fisher solving mysteries is always divine and this one doesn't disappoint!"
Belinda: My Brillliant Friend by Elena Ferrante, "fascinating so far, genuine story of the ups, downs and in-betweens of friendship" and Cinder by Marissa Meyer "fun, fantasy, twist on a fairy tale."
Amy: Listening to Passage by Justin Cronin "Enjoying it even more the second time through." 
Theresa: When Breath Becomes Air by Paul Kalanithi and Extreme Prey by John Sanford. "The memoir is quite moving. It puts life in perspective. Sanford's book is good but similar to his other work."
Tara: Just finished listening to The Passion of Dolssa by Julie Berry. "Really liked it. The audio is tremendous and the story is very good. It is marketed as YA but has DEFINITE (maybe even more...) appeal for adults. Really good."
Diane: Just finished Presence by Amy Cuddy "Great food for thought on how to feel more empowered in all your relationships. Begin each day with a Wonder Woman pose and watch your self-confidence increase!