Get a grip on your personal finances with Money Smart Week programs at the library! From a tax-free saving and investing workshop to a College Illinois 529 Prepaid TuitionPlan seminar, we have the programs you need to improve your money smarts.  Registration is required: click on the program name to register.
Tax Free Saving and Investing Made Simple
Monday, April 25, 7 to 8pm
Jarid Brockman, AAMS® Edward Jones Financial Advisor, will present the basics for smart saving. It's not how much you earn, but how much you keep. Learn the differences between Tax-Free Bonds, IRAs, Roth's and more. Bring your questions for straightforward answers.
Understanding Credit Reports and Credit Scores
Tuesday, April 26, 7 to 8:30pm
Ed Beckstrom, Education Coordinator,will teach you the "ins and outs" of the credit reports and credit scores to help you analyze your credit and determine ways to improve your credit score. Presented in partnership with Consumer Credit Counseling Service of Northern Illinois.
College Illinois 529 Prepaid Tuition Plan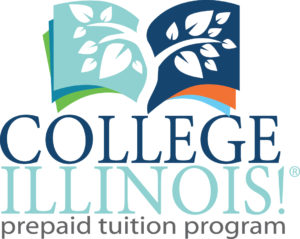 Wednesday, April 27, 7 to 8pm
With the pricetag of a college education rising every year, it's difficult to imagine what tuition will cost when your kindergartener graduates high school. Learn about the College Illinois 529 Prepaid Tuition Plan, which is designed to help families keep college tuition affordable by paying today's rates for their future college attendee(s). Save money later by planning now!
Created by the Federal Reserve Bank of Chicago in 2002, Money Smart Week® is a public awareness campaign designed to help consumers better manage their personal finances.