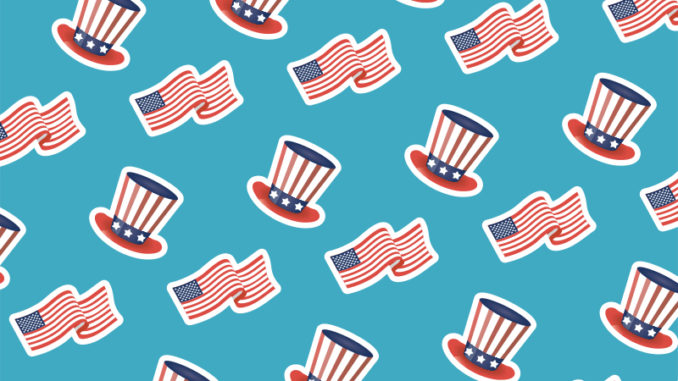 The Algonquin Area Public Library District is a voting site for both early voting and voting on Election Day, November 3. Please note that the Library is not a ballot drop location.
Voter Registration
For the November 3 election, the staff at Harnish Main Library are no longer completing in-person registrations. However, you are still able to register online to vote through October 18. You can check your voter registration status and complete registration online here.
To be eligible to vote in Illinois, you:
Must be a US citizen
Must be 18 years old on or before November 3
Must live in your precinct at least 30 days prior to Election Day
May not claim the right to vote anywhere else
Voters may register to vote on Election Day with Election Judges and immediately vote. You must come prepared with all necessary documents for registration.
McHenry County Residents' Early Voting
The Harnish Main Library location will be an Early Voting site for all McHenry County residents.
Early Voting Hours at Algonquin Area Public Library:
Monday, October 19 through Friday, October 23: 8:30 am – 5 pm
Saturday, October 24: 9 am – 2 pm
Monday, October 26 through Friday, October 30: 8:30 am – 5 pm
Saturday, October 31: 9 am – 2 pm
For other early voting locations and hours for McHenry County, click here. For early voting locations and hours for Kane County, click here.
Election Day Polling Place
Election Day is November 3. The Library will be available for Election Day voting for voters in Algonquin Township Precincts 63 and 68 only. The Library will be taking voters from 6am – 7pm on November 3.
Not sure where your polling place is? Click here.
Facts and Tips
Bring your own pen to reduce the need for election officials to clean and reused shared pens among voters
Wear your mask – wearing your mask appropriately while waiting in line and voting helps keep you and those around you safe and healthy
Be prepared to stand in during early voting and on Election Day
Voters inside or outside a polling place will not be screened for COVID-19
All Election Judges are required to wear a face covering at all times while on duty