The Algonquin Area Public Library provides access to several services to offer a wide selection of audiobooks for a variety of age levels and devices. For information about downloading ebooks, visit our ebooks page.
Can't find an audiobook you're looking for? Suggest it for purchase.
Checkout up to 12* titles per month with your library card and a free hoopla account. Every title on hoopla is instantly available - no holds or waiting lists!
*Monthly limit temporarily raised from 8 to 12 during library's closure to prevent the spread of COVID-19.
Download the hoopla app for your iOS, Android, or Kindle Fire. hoopla audiobooks are also compatible with Amazon's line of Alexa enabled devices.
Tutorials:
Download Apps
Check out and download up to 15 titles at a time from Overdrive. Find new and bestselling titles and authors from all the major publishers. Titles circulate for 14 days and may be renewed if no one is waiting. If the book you want is already checked out, place a hold and you will be notified when it is available to checkout.
This collection is compatible with multiple devices and apps including the following: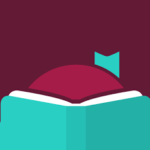 Libby App - Download on your tablet or smartphone for easy listening using only your library card number. Compatible with Apple iOS 9+ , Android 4.4+ and Windows 10 devices. Libby is also compatible with Apple CarPlay and Android Auto.
Overdrive App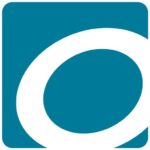 - If your device is not compatible with Libby, the Overdrive app may work for you.  Available for Android, Chromebooks, iOS, Kindle Fire tablets, and Windows 8/10.
Don't want to install any apps?  Most current web browsers are compatible with OverDrive audiobooks. Some browsers that work well are Chrome, Firefox, Safari, Internet Explorer 11, and Edge. Learn more.
If your device is not compatible with Overdrive apps, or an approved web browser, you may be able to use software to download and transfer audiobooks from your PC or Mac to a compatible device.
More information:
Enjoy storytime on your own time! The TumbleBooks Library is an online collection of animated, talking picture books. Books are available in English as well as in Spanish and Russian. Puzzles and games associated with many of the books are also available!