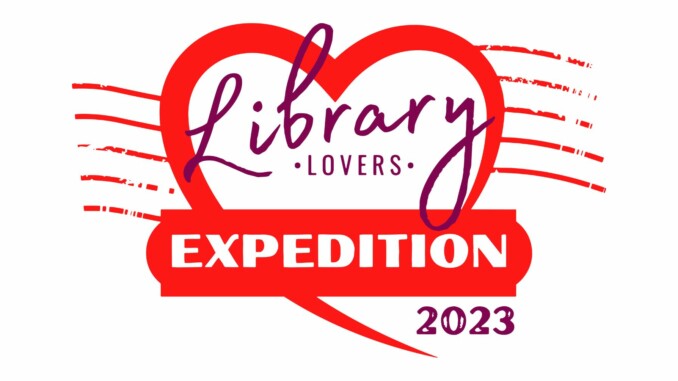 The start of Library Lovers Expedition 2023 has begun! We challenge you to explore 13 McHenry County libraries during our Library Lovers Expedition through March 31st.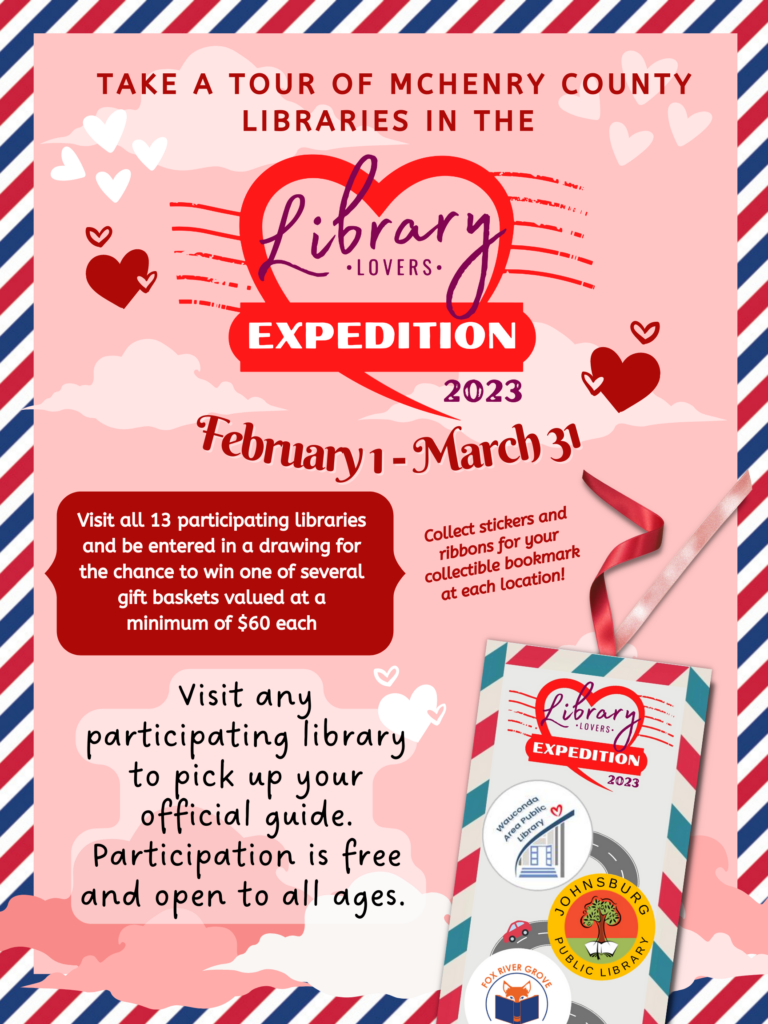 Make it a more fun experience by inviting a grandparent along or grab your bestie and hit the road! You never know what you might run into at another library. Visit AAPLD or your home library to collect your travel guide and get started, adventurers.
If you're a first-time visitor to the Algonquin Area Public Library be sure to do the following before you leave:
create a free drop-in craft at the Makerspace (open Tuesday-Sunday at the main library)
grab a free take-home craft from the Youth Services desk at the main library or the front desk at the branch library
browse our new vinyl record collection
enjoy a zen moment while gazing at the lovely view from our quiet reading room at the main library
browse the Book Nook at the main library to see if there is anything you'd like to add to your personal collection.