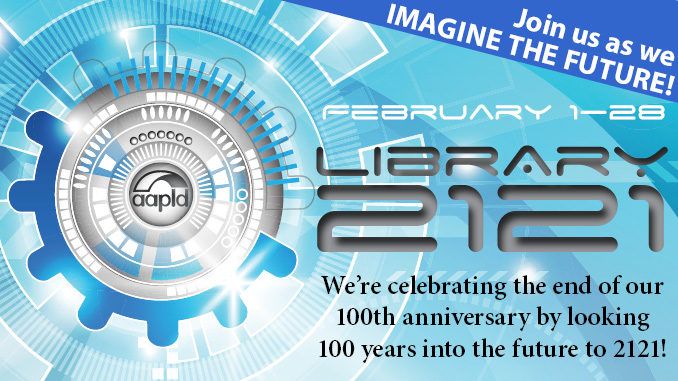 February 2022 marks the Algonquin Area Public Library District's 101st anniversary and caps the year-long celebration of our centennial milestone and century of service to our community. The past year, our organization examined our changing world by highlighting decades from the past 100 years through events, displays, and programs. For February, we will explore nearly a full century in the future to the year 2121 A.D.
What will libraries look like then and how will they continue to serve communities? How will the average person find opportunities to connect to and engage with others? What other sources of information and entertainment will be available to us?
To celebrate our bright future, our library will transform into what we have dubbed "Library 2121." Be sure to visit our main library located at 2600 Harnish Drive in Algonquin, IL. and Branch library at 115 Eastgate Drive in Algonquin, IL. to challenge yourself to a  Perplexus marble puzzle race, help assemble our futuristic community sticker artwork, play a catalog challenge at one of our computer stations, take a selfie with our otherworldly displays, check a science fiction novel from one of our many book displays, and join one of our many futuristic-themed events (mentioned below) throughout the month of February.
You just might find new ways to use your library card and make our resources and services a part of your future routine.
Featured Events of LIBRARY 2121
A.I. computer RAL 9000 has taken over!
It's the year 2121. Algonquin Area Public Library is going where no library has gone before...space! But what's this?! It looks like our A.I. computer RAL 9000 has taken over controls and the only way it will let us back in is if we answer these questions. Use the computer's catalog to take over RAL and get our mission back on track.
Two lucky winners that defeat RAL 9000 will receive gift cards for a job well done.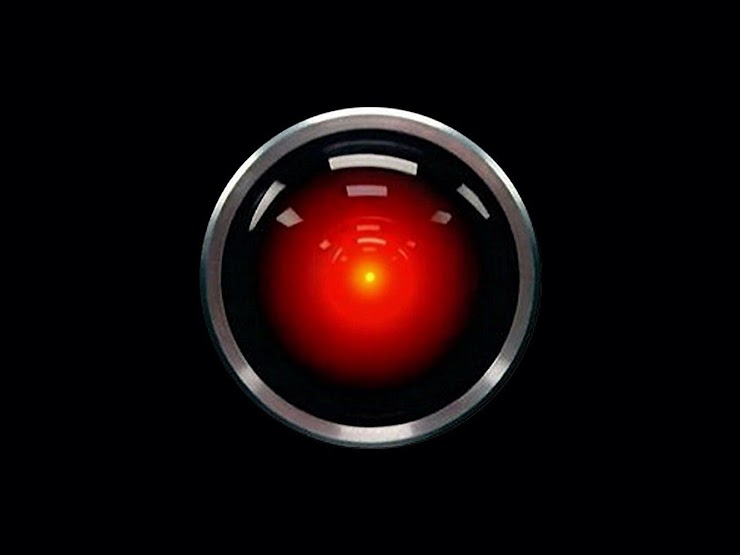 New! Curiosity Stream on hoopla BingePass
Watch high-quality and engaging documentaries and nonfiction series from the Curiosity Stream BingePass. Use one borrow to access an ever-growing collection of award-winning original and curated factual films, shows, and series covering science, nature, travel, history, technology, and more. Curiosity Stream's curated collections help you discover more about your favorite topics.
With the Curiosity Stream BingePass, there is always something new to learn. Here is your sneak peek into Curiosity Stream!
Can't get enough science fiction?
Do you think you can really get through the entire DUNE anthology? Have you not re-read Ender's Game since high school? Are you currently watching The Expanse?
Then these hand-picked selections from our Library staff may just be for you!
Live long and prosper!
We hope you join us in imagining the future. Please send any futuristic fun photos you take at Library 2121 to [email protected] to be featured on our social media.
We have a great surprise coming towards the end of the month as we enter our 101st birthday! Find us on Facebook to keep up to date.