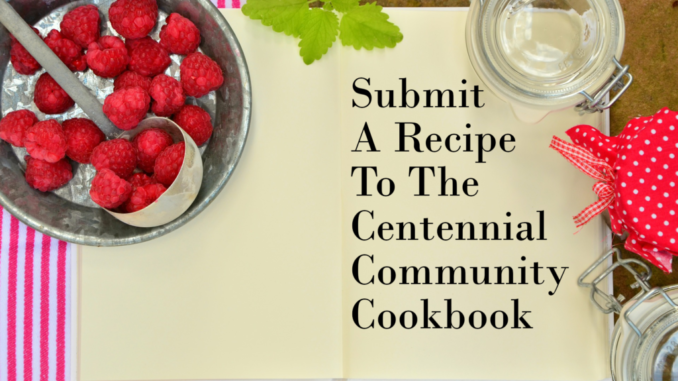 Become a part of AAPLD's history! We are collecting recipes from as many residents as possible to commemorate our first 100 years as an organization. We invite you to contribute a favorite recipe to our Centennial Community Cookbook.
Contributing is simple and can be done online in just a few minutes:
Find that special recipe that your family loves to eat and you love to make.
Go to the cookbook compilation website. Please note, THIS IS NOT A FUNDRAISER—we are just using this website to help us compile the cookbook.
Enter your contributor name as you would like it to appear on your recipe. Use your name or something like "The Smith Family."
Enter your email address so we can keep you up-to-date on the project.
Fill in the remaining fields:
Group Name:  centennialcookbook
Password:  goodfood27

Click on "Add a Recipe" located in the top left corner of the page on the cookbook homepage
Enter the recipe category, ingredients, directions, and other information.
Optional: Include a photograph of the completed dish or the chefs and/or a short story under personal notes-- even better if it has a connection to Algonquin or Lake In The Hills!
Then hit the "Save" button at the bottom of the page.
Optional: Order a cookbook at cost, click the "Cookbook Home" button. In the right-hand column, choose the number of books you would like from the dropdown menu and click "Go." See the FAQs (below) for more details.
You're done!
We are "kicking it up a notch." Those who submit will be entered to WIN one of our kitchen-themed prize baskets!
One chance per recipe. Up to 3 chances max per person.
There is no cost to submit your recipes. You must submit a recipe by Nov. 30th to be entered to win. APPLD reserves the right to change any conditions of the contest at any time without notice. Winners will be notified in early December via email.
Rather handwrite your recipe?  Print out a submission form. The deadline to mail a recipe is November 23rd, 2021. Drop off before Nov. 30th.
Thanks for being a part of the library and sharing your signature dishes! We can't wait to try them.
When complete, the cookbook will be made available online for FREE, and physical copies will be published for both the Main Library and Eastgate Branch for checkout. A copy will also be given to the Historic Commission for posterity. Additional copies may be published and made available at cost for anyone interested in purchasing one to keep, but you do not need to buy a cookbook to participate.
The deadline for entering recipes is November 30th, 2021.  Please help us to make this cookbook a success, submit your recipe as soon as possible, and share this news with your neighbors.