When asked to describe the best
picture he has taken, freelance photographer and multimedia specialist Rich Chapman doesn't hesitate with his response: "I haven't taken it yet!" His gorgeous photo exhibit titled "New Orleans: Beyond the Parades" is now featured at the Harnish Main Library gallery (through February 28).
Throughout his career as a newspaper photojournalist, the Algonquin resident has photographed such high-profile subjects as Presidents Clinton,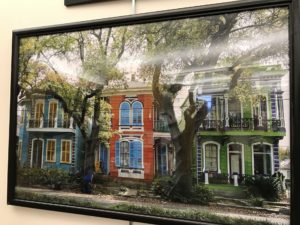 Bush, and Obama; sports celebrities Walter Payton and Michael Jordan; actors Tom Hanks, Will Ferrell, and Al Pacino; and many others.
Today, Chapman "focuses" on shooting weddings, corporate events, business profiles, and commercial opportunities. See more of his work on his web site.