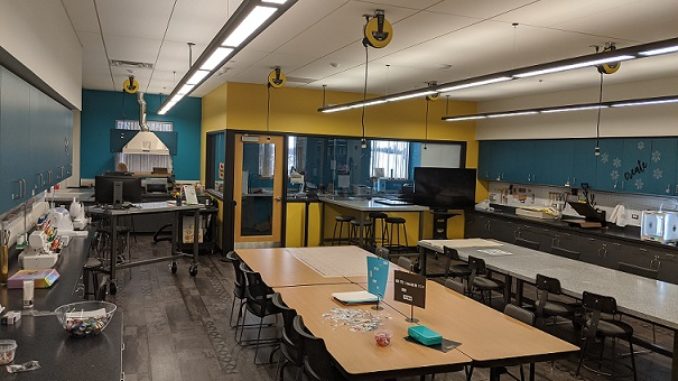 Crafters have a reason to celebrate, as the Makerspace at the Main Library on Harnish Drive reopens to the public, Sunday, August 1.
The Makerspace will be open:
Tuesday – Thursday, 10 am to 8 pm
Friday and Saturday, 10 am to 4 pm
Sunday, 1 pm to 4 pm
Closed Mondays, and during scheduled programs
Stop by during our open hours, and enjoy our drop-in craft for the month of August, creating a pair of ceramic tile decorative coasters. You can also talk with a Makerspace specialist, and check out our equipment, which is available to use on a first-come basis, or by appointment. If you're coming during our open hours, we recommend calling first, to make certain that there's not a program scheduled. All Makerspace visitors are requested to wear a mask (regardless of vaccination status) for the safety of themselves and others.
The Makerspace offers 3D printers, a Dremel laser cutter, an X-Carve CNC milling machine, Silhouette Cameo, Cricut, Sizzix die cutting machine, heat press, laminator, high speed embroidery and sewing machines. Not sure how to use something? Schedule a one on one appointment with a Makerspace specialist for instruction, or help on a project. Appointments are available in person or virtually by calling 847-458-6060, and choosing option 7.
In-person programming has resumed as well, and the Makerspace will offer a variety of fall craft and sewing classes for ages 14 and up. We'll also have a monthly drop in craft, available during our open hours.  To maintain social distance, our in-person classes are limited to eight people, but we're offering more sessions whenever possible. Register online, or by calling the Makerspace or the Adult Services department.
Still prefer virtual? The Makerspace will continue to offer online classes and Take & Make projects. Check our print and e-newsletter, or online calendar for details.