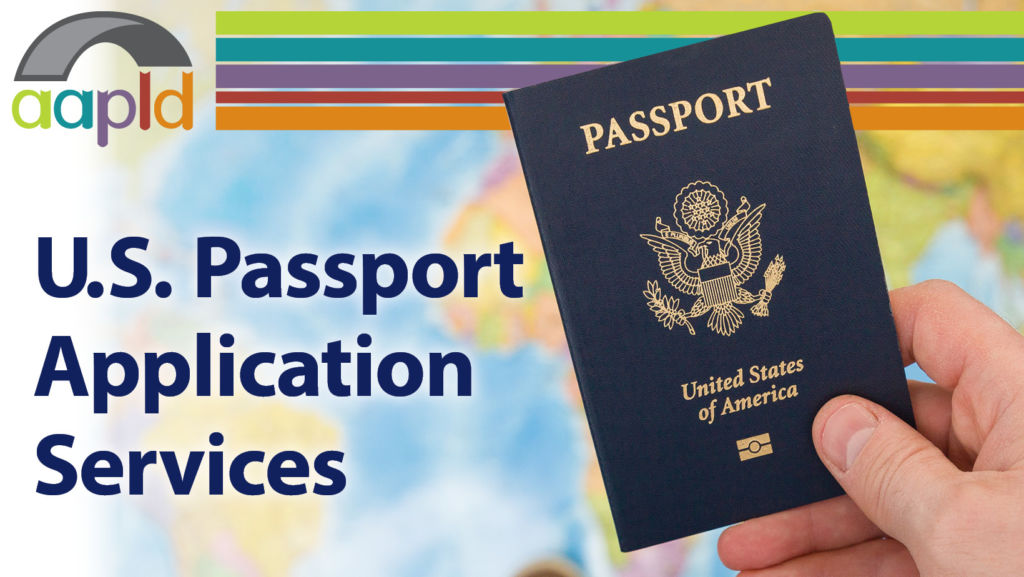 You may now submit your application for a U.S. Passport at the library! Call or visit to schedule your appointment.
The State Department estimates a passport takes up to 13 WEEKS to process from the time you turn in your application until your passport is mailed back to you, so leave plenty of time, especially in spring, when many people are preparing for the busy summer travel season.
If this is an emergency and/or you need your passport book sooner, please contact the National Passport Information Center at 877-487-2778 to make an appointment at the Regional Passport Agency.
Passport services are available at Harnish Main Library ONLY.
Please contact us at 847-458-6060 and select option 8, on our website CHAT at AAPLD.org, or via email at passport@aapld.org with any further questions.