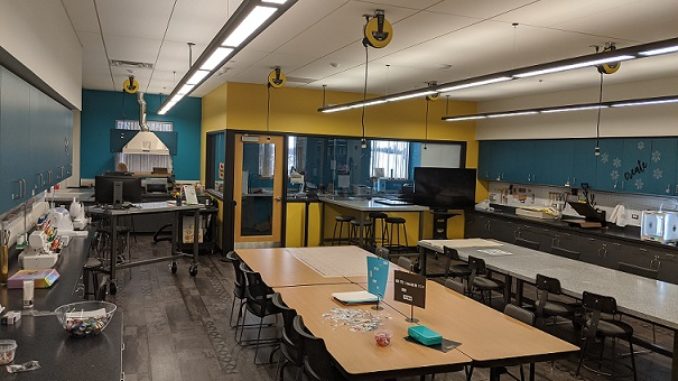 Job Title: Library Associate (Makerspace)
FT/PT: Part-time, hourly, non-exempt
Hours: 20-25 hours/week (evenings and weekends)
Wages: Starts at $18.80/hour – depending on qualifications and experience
Description:
The Algonquin Library is seeking an enthusiastic, motivated, and tech savvy crafter to join our team of maker and technology oriented staff in the Makerspace.
Responsibilities of this position include:
Cultivating an atmosphere conducive to learning, creating, and exploring
Preparing and instructing classes on a variety of technology and maker topics
Assisting patrons with Makerspace equipment and software including Silhouette, Cricut, embroidery and sewing machines, 3D printers, X-Carve, and Laser Cutter
Maintaining and troubleshooting equipment
Preparing promotional material for the library's newsletter, website, and social media
The ideal candidate will show interest in tinkering and crafting with an eagerness to learn new skills, provide exceptional customer service, collaborate well with the team, exhibit flexibility and adaptability in new situations, and be organized and reliable.
This position includes a robust benefits package including dental insurance coverage; IMRF retirement plan; and a paid time off plan.
Requirements:
Associates or bachelor's degree in teaching or applied technology, or equivalent combination of relevant experience and education;
Demonstrated interest and skill in crafting, tinkering, and the maker movement;
Minimum of one year of experience working with the public in a teaching or support capacity;
Library experience preferred
Sewing knowledge preferred
Application:
Please complete the Library's employment application and provide a cover letter, resume, and three references with your application.
Application deadline: Open until filled.
Application Contact: Theresa Therens
Apply to:
Algonquin Area Public Library District
2600 Harnish Drive
Algonquin, IL 60102
jobs@aapld.org